Thomas Payne Architect is a full-service architectural studio located in the Queen West area of downtown Toronto. Launched by Thomas Payne in 2013, after 25 years of leadership at KPMB, this multi-disciplinary practice is dedicated to a search for truth in architecture and in a broad array of related artistic endeavours.
The studio is simultaneously involved in architecture, art projects, and agricultural investigations, providing clients with product of cross-pollination in thinking and action.
ENDURING VALUE
We strive for an architecture that is not only enduring, useful and artistically significant, but also highly flexible, of this time, and forward thinking. We believe that our buildings will deliver for our clients, great economic, artistic, and social value, in both the short- and long-term.
GENIUS OF COLLABORATION
Architecture is a collaborative art form. By working together as a team, we foster an amplification of creative thinking and action. Also, we are good listeners.
BALANCING VISION AND PRAGMATISM
Architecture starts with vision: an idea, a feeling for the spirit of what the particular project is about. Simultaneously, as stewards of the environment in a world with finite resources, we must always try to do a lot with a little. A balance of vision and responsibility is key to success.
WORK + CREATIVE PLAY
To create great architecture requires good thinking and experience, but also the surprises of playful dreams and creative hunches. Building is a high-stakes endeavour involving major expense, so to ensure success it helps to have fun and be in the present – to mix work and play.
THE HIGH ROAD
Thomas Payne Architect creates high quality architecture within a business framework based on mutual trust and great value to all. If you have a dream involving architecture, landscape, or art, let's talk.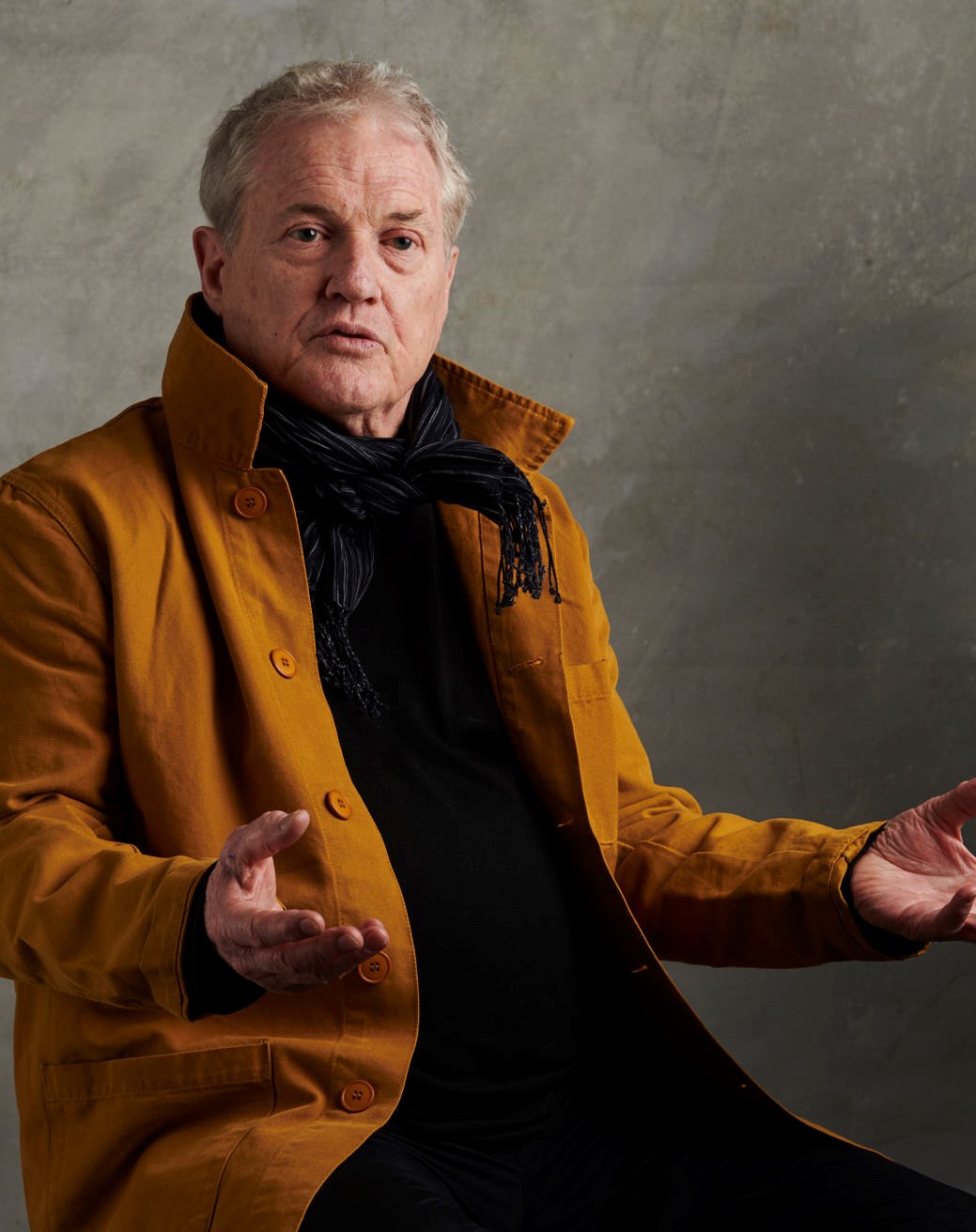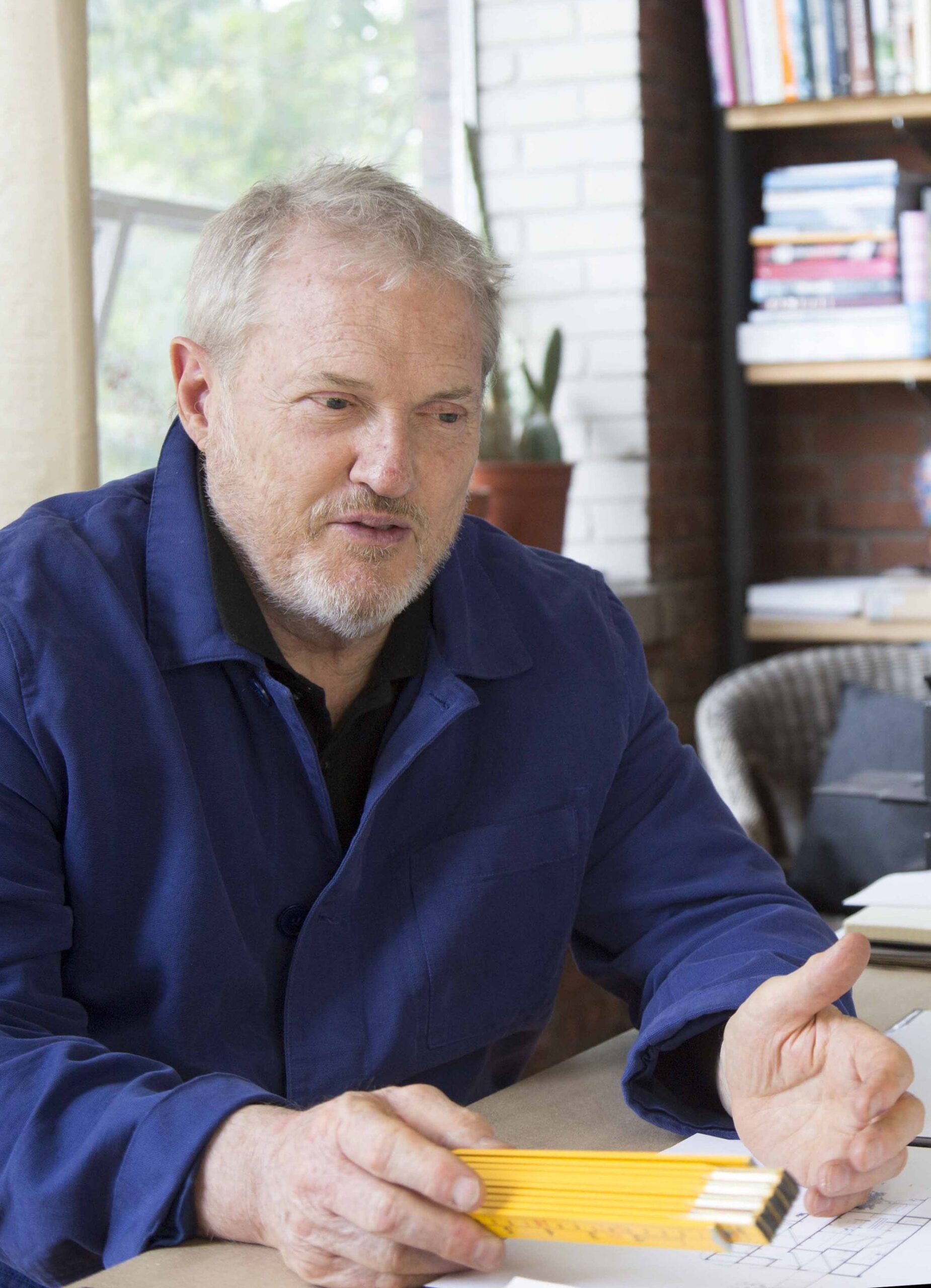 THOMAS PAYNE
M.ARCH, OAA, FRAIC, AIA
Thomas payne was born in Chatham, Ontario. He was educated at Princeton University (AB, 1971), the École des Beaux Arts in Paris, and Yale University (M. Arch, 1974).
Thom was mentored by James Stirling at Yale School of Architecture and by Barton Myers at Barton Myers Associates (1979 – 1987), the predecessor firm to Kuwabara Payne McKenna Blumberg architects (KPMB), where Thom was a founding and senior partner for 25 years.
Thom has a depth of experience in a broad range of project types – culture, education, institution, hospitality, recreation, retail, commercial, residential – at every imaginable scale.
He has been blessed with great work colleagues and extraordinary clients in many disciplines.
Thomas Payne Architect has cohabited space in Toronto with Luff Art + Dialogue, an independent art space presenting experimental and emerging work across disciplines. In turn, both are connected through experiments in art, architecture, and farming to Spook Rock Farm in Hudson, New York.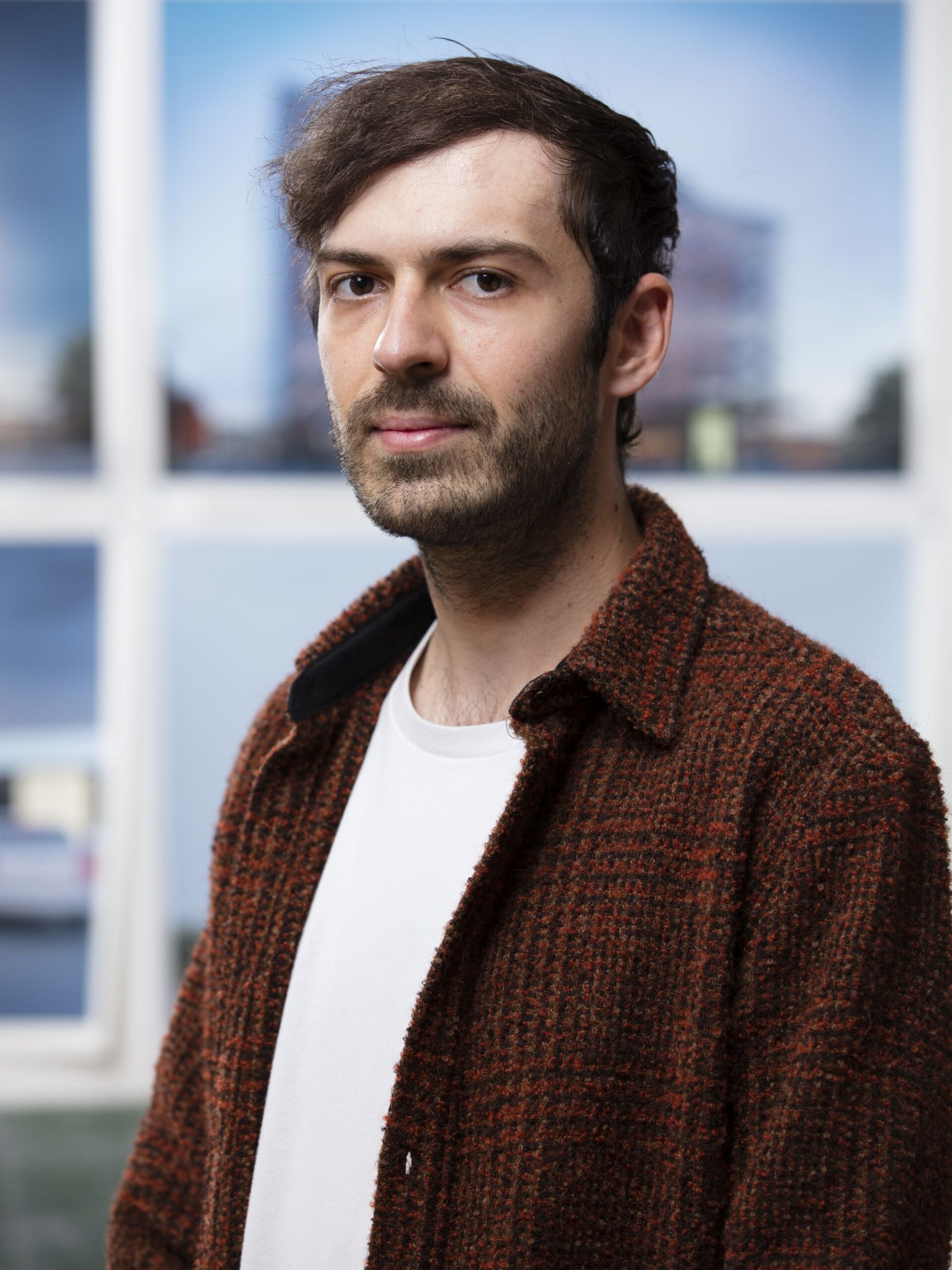 ARTHUR GOLDSTEIN
B.ARCH SCI, M.ARCH
Arthur Goldstein was born in Tver, Russia and grew up in Tel Aviv, eventually moving to Toronto in 1998. He received his Bachelor of Architectural Science and Master of Architecture both from Ryerson University.
Arthur has had the great fortune of experience at offices in several different countries, including Israel, China, and Canada. As an associate on the TPA team, he brings his well rounded knowledge of all phases of architecture from schematic to construction as well as a passion for all things design.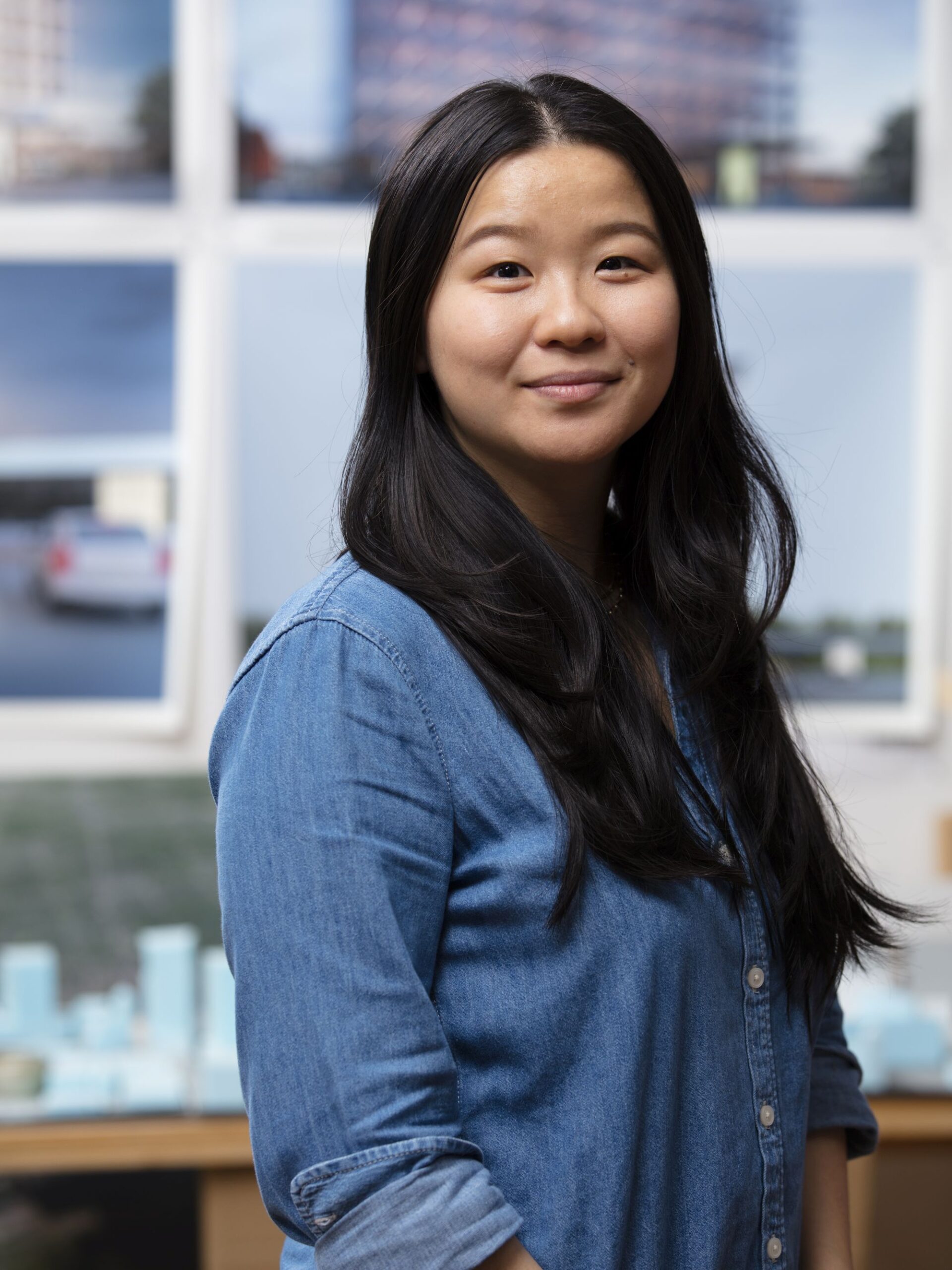 Tiffany Zhang was born in Beijing, China and grew up in Toronto. She received her Bachelor of Architectural Science from Ryerson University.
Tiffany began as a part-time studio manager at Thomas Payne Architect while completing her undergraduate degree at Ryerson. Since then, she has had the opportunity to follow a few performing arts projects from initial proposal to construction. As an associate, Tiffany contributes her ever increasing familiarity with the management of various architectural phases and also her keen interest in the intersections between architecture, planning, and urban design.
Cassandre Firmin
Arthur Goldstein
Alice Wang
Bingchi Zhu
Tiffany Zhang
Lilly Liakus
Roland Ulfig
Afan Ahmed
Meika McCunn
Lorelei Le Berre Soule
Arnab Ghosh
Emily Mutch
Cameron Lee
Si Xuan Chen
Jinqin Xiao
Elizabeth Chong
Jaliya Fonseka
Liana Schmidt
Hadrien Thiabaud
Su-Ying Lee
Andrew Hill
Xenia Benivolski
Olena Karbach
Jason Freedman
Tommy Reslinski
Farah Manley
Gigi Presentey
As a founding partner of Kuwabara Payne McKenna Blumberg (KPMB) before launching his new practice in 2013, Thomas Payne is known for award-winning work on unique sites for ambitious clients where his work is celebrated in three international monographs.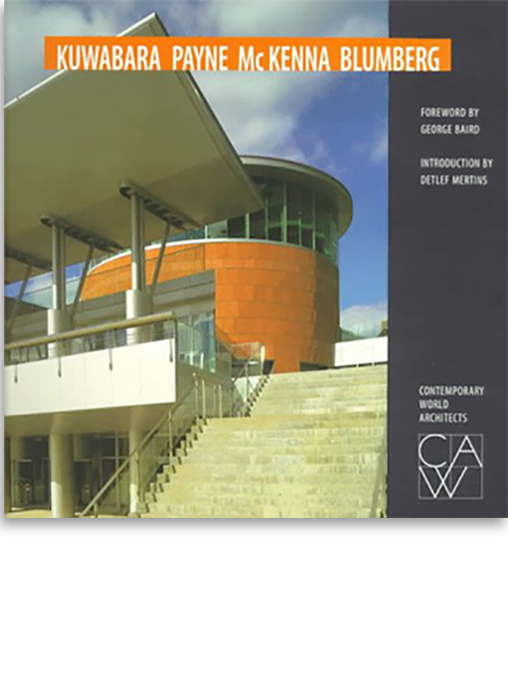 1998
Rockport Publishers, Contemporary World Architects Series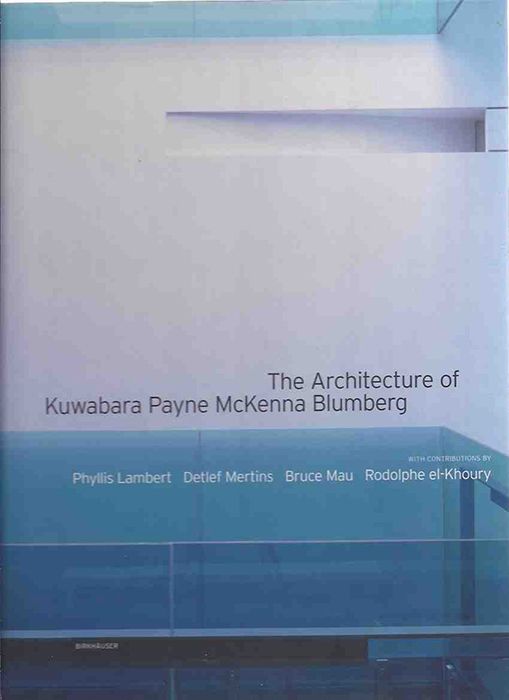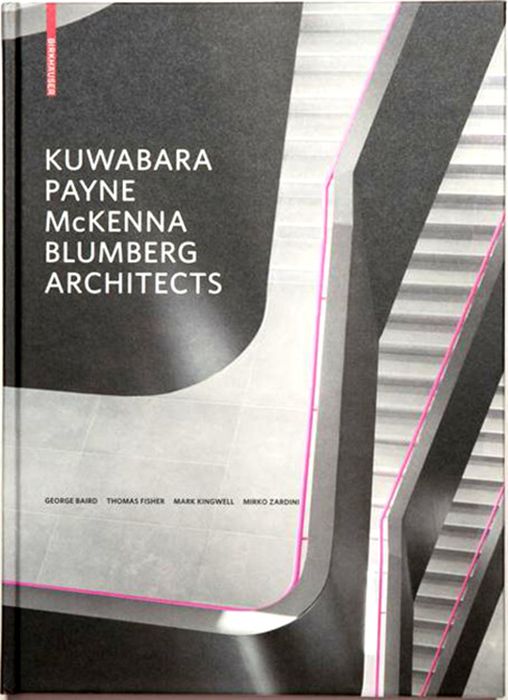 CULTURE
DR. PHILLIPS CENTER FOR THE PERFORMING ARTS
FACTORY THEATRE
DALHOUSIE ARTS CENTRE
FOUNTAIN SCHOOL OF MUSIC
OSHAWA LITTLE THEATRE
ART GALLERY OF ONTARIO
BERKSHIRE THEATRE FESTIVAL
CANADIAN OPERA COMPANY
GOODMAN THEATRE
LUMINATO FESTIVAL
MASSEY HALL
NATIONAL BALLET OF CANADA
O'KEEFE CENTRE/ MERIDIAN HALL
ROY THOMSON HALL
STRATFORD FESTIVAL
TORONTO SYMPHONY ORCHESTRA
RELIGION
ST. JUDE'S ANGLICAN CHURCH, OAKVILLE
HOLY ROSARY CATHOLIC CHURCH, TORONTO
EDUCATION
ALPHA EDUCATION
DALHOUSIE UNIVERSITY
FIELDS INSTITUTE, UofT
PRINCETON UNIVERSITY
QUEEN'S UNIVERSITY
ROYAL MILITARY COLLEGE
TRINITY COLLEGE, HARTFORD
TRINITY COLLEGE, TORONTO
UNIVERSITY OF MICHIGAN
UNIVERSITY OF TORONTO
YALE SCHOOL OF MUSIC
YALE UNIVERSITY
MUNK SCHOOL OF GLOBAL AFFAIRS, UofT
UNIVERSITY OF OTTAWA
GOVERNMENT
GOVERNMENT OF CANADA
DEPT OF NATIONAL DEFENCE
FEDERAL COURT OF CANADA
HEALTH CANADA
PROVINCE OF ONTARIO
CITY OF TORONTO
CITY OF STRATFORD
CITY OF LONDON
CITY OF OAKVILLE
DEVELOPMENT
FOREST RIDGE INC.
BUILD TORONTO
DANIELS CORPORATION
DIAMONDCORP
EARTHDEVELOPMENT
FIRST URBAN GROUP
GWL REALTY
OXFORD PROPERTIES GROUP
MOD DEVELOPMENTS
TISHMAN SPEYER
BATAWA DEVLOPMENT CORPORATION
ALLEGRA HOMES
INTERNATIONAL PROPERTIES GROUP
CORPORATE
PRICE WATERHOUSE COOPERS
ENI, MILAN
BCIMC
CIBC
HOSPITALITY
GRANITE CLUB
HILTON TORONTO
STUDY AT YALE, HOSPITALITY3
NOTA BENE
SPORTS AND RECREATION
GRANITE CLUB
OSPREY VALLEY GOLF
PROFESSIONAL MEMBERSHIPS
2007 Registered Architect, State of New Jersey
2004 Registered Architect, State of Florida
2004 Registered Architect, State of Michigan
2000 Fellow, Royal Architectural Institute of Canada
1998 Registered Architect, State of Connecticut
1997 Registered Architect, State of Virginia
1993 Member, American Institute of Architects
1989 Registered Architect, State of Illinois
1988 Registered Architect, NCARB
1988 Member, Royal Architectural Institute of Canada
1988 Registered Architect, State of Rhode Island
1980 Registered Architect, State of Ohio
1978 Member, Ontario Association of Architects
BOARD MEMBERSHIPS
2006 – 12 Architectural Advisory Committee, Ryerson University
2008 – 12 Sharon Temple Board
1995 – Alumni Council, Princeton University
1991 – 93 President, Princeton Alumni Association of Canada
1985 – 93 Officer, Princeton Alumni Association of Canada
TEACHING
1985 – 89 Thesis Studio, University of Toronto
1982 – 83 Harvard GSD, Barton Myers Studio